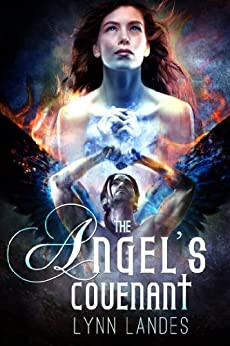 Free

$0.99

(Please be sure to check book prices before buying as prices are subject to change)

---
Are You Shadow?
Elina will never forget the dark angel who slaughtered her family. She's longing for a chance to avenge them. Chosen as the Keeper of Humanity, she is racing the Fallen who will stop at nothing to destroy her. Malach is chosen to protect and train her, she should not have feelings for him; she fights it every day. In the quiet moments, they hear the whispered question "Are you Shadow or Are you Light?" Each stolen glance and soft touch brings them closer to breaking the Angel's Covenant.

Are You Light?
Malach is an Archangel chosen as the guardian of hope. His promise was to protect and guide her. He never understood why his brother chose to fall until he looked into her blue eyes. Trouble is brewing amongst the angels. Some feel that humanity is the problem, but Malach knows the truth. Elina is the only hope they have against the dark angel, for he is building an army bent on ruling Heaven and Earth.

Read More...
---
---

© 2022 CraveBooks. All rights reserved