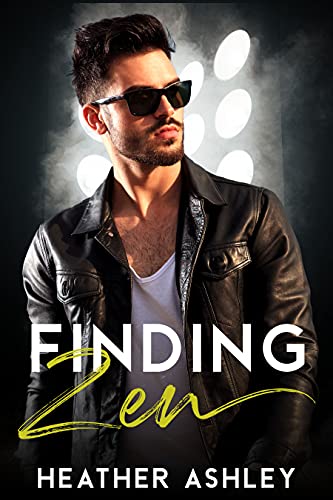 Finding Zen: A Steamy Rock Star Romance (Shadow Phoenix Book 1)
By Heather Ashley
Free

$3.99

(Please be sure to check book prices before buying as prices are subject to change)

---
Zen Taylor. Rock Legend. Untouchable. The ultimate devil in sheep's clothing.

Even devils deserve redemption sometimes, and he wants me for his salvation.

How can I deny him when the Shadow Phoenix lead singer flashes me his devastating smile and makes me dirty promises?

But if I'm saving him, who's saving me?

They say I'm weak, broken, fragile. Just because I'm afraid of the world doesn't make me powerless.

I never expected to be pulled into the spotlight but now that I'm here, I'll show everyone just how strong I really am.

If I can stand on equal ground with rock royalty, I can do anything.

Now I just have to prove it to myself.

Sometimes it feels like I can't breathe, like everyone is conspiring against us. If it all ends tomorrow, at least we have tonight.

The world calls him a god, but I'll bring him to his knees.

Finding Zen, book 1 in the Shadow Phoenix series, is a 130,000 word steamy, angsty, bad boy contemporary romance featuring a sweet, slightly nerdy heroine and the rockstar of her dreams. Download today and let the binge reading begin.

Read More...
---
---


© 2022 CraveBooks. All rights reserved