Heaven & Hell | A True Story : God's Promised Land & The Devil's Abyss
Heaven & Hell | A True Story : God's Promised Land & The Devil's Abyss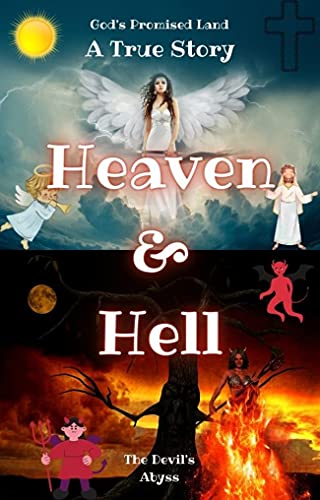 Heaven & Hell | A True Story : God's Promised Land & The Devil's Abyss
Free

$2.99

(Please be sure to check book prices before buying as prices are subject to change)

---
A Memoir About What Transpired During My Visit To Heaven and Hell.
Book Synopsis
This book is not an account of Bible scripture that represents Judgement Time, Heaven, and Hell. It is three separate encounters regarding the topics, all of which took place within a week: (Two independent dreams and one conversation with the Creator). First and foremost, during the first dream, I witnessed what takes place during Judgement Time, and then I ventured Into God's promised land, Heaven. On the opposite side of the spectrum, during the second dream, my body penetrated the realm of the dead where I would witness what occurs if one were to encounter the Devil's paradise, Hell: Negativity and utter chaos are superb describing words towards the bottomless pit that some call The Abyss. A short time after I visited Beelzebub's city of slaughter, the Creator relayed the penalties and repercussions that a soul will encounter once the living body stops taking in breath and the person is forever laid to rest.
Teachings
Outstanding learning book regarding the afterlife.
Magnificent short read about Judgement Time and the penalties.
Marvelous verbal illustration toward the looks of Heaven and Hell.
Excellent teachings on how the Creator communicates with his people
Read More...
---
---
Leave a review about Heaven & Hell | A True Story : God's Promised Land & The Devil's Abyss.
Login Now

© 2022 CraveBooks. All rights reserved