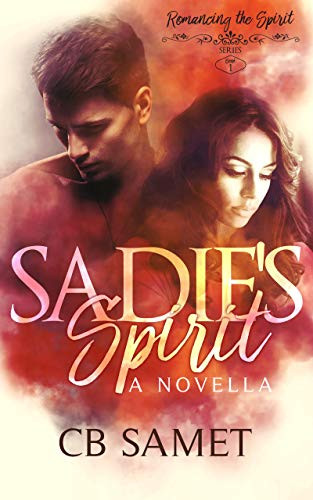 Sadie's Spirit: a Novella (Romancing the Spirit Book 1)
$0.99

$2.99

(Please be sure to check book prices before buying as prices are subject to change)

---
Sadie didn't believe in ghosts, until she became one.

When pragmatic physician and budding researcher, Sadie Crawford, goes for a hike, she didn't imagine she would die on the trail. She definitely didn't imagine she would become a ghost. Rather than idly lingering on Earth, she focuses on finding her killer. Uncovering the truth means asking for help from her psychic ex-boyfriend—the one she dumped because she hadn't believed in his supernatural abilities. Recruiting Asher Brenner plunges him into danger as Sadie's search for answers becomes a race to stop a killer. Will they find the murderer before another victim falls?
"CB Samet has remarkable characters with appealing candor, compassion, and humor." —Voracious Readers Reviewer

"I loved the suspense, danger, and mystery in this book. I know I will continue to read books by CB Samet from now. I highly recommend this book to everyone who loves a wonderful mystery." —Voracious Readers Reviewer
"...I absolutely loved this book. It's relatively short so I was able to read it from beginning to end in one sitting. I'm glad I got to review this book because from the first page I was hooked. Goosebumps from the first paragraph all the way to the end. There are some very unexpected twists and surprises and a HEA. This book won't disappoint." —Voracious Readers Reviewer
"It was such a phenomenal read and had amazing characters as well as an amazing story line. I just couldn't get enough of it and once I started reading it I couldn't put it down. I recommend that you read it." —Booksprout Reviewer

Read More...
---
---


© 2022 CraveBooks. All rights reserved