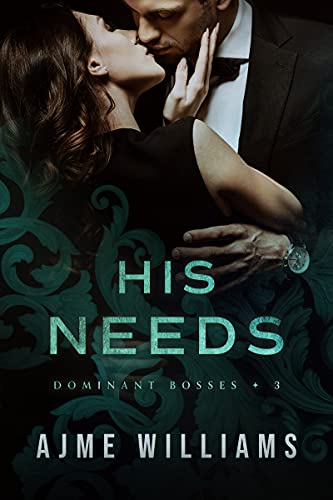 His Needs
$4.99
(Please be sure to check book prices before buying as prices are subject to change)
I tried it all… 
I hated him in the way that he deserved. 
I resisted him in the way that I knew best. 
But I failed. 
Miserably. 
It was easier to hate Claude but harder to stay out of his bed. 
He wanted to win. 
He wanted to control me. 
And he wanted to make me submit. 
The worse part? 
I let him do those things.
I satisfied his billion-dollar ego by letting him adore my curves. 
Falling in love with a bad boy was a… bad idea. 
But Claude wasn't just that. 
He was also my enemy. 
An enemy that now had my heart. 
Could I still reclaim it knowing that this bad boy was going to be the end of my sanity? 
What if a part of me craved to be destroyed by him?
Digital Books

Book Length: Novel – 150-320 Pages