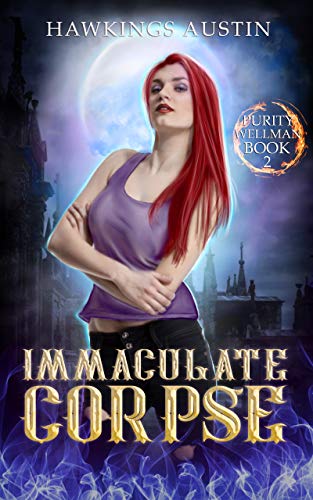 Immaculate Corpse (Purity Wellman Book 2)
$4.99
(Please be sure to check book prices before buying as prices are subject to change)
The devil hasn't killed Purity Wellman yet.
But he's still got time. Life isn't going to settle down for Purity anytime soon. She might have killed the dark pastor and his demons, but the fallout from the fight is still plaguing her. At least now she's got her own motorcycle, courtesy of the vampire she killed during her first week out of the Underworld.

It looks like her old enemy Don Bello is behind everything. He's coming for Purity and what remains of her family.

And for anyone that has ever dared help them in their fight. Her brother's friends and allies are brutally murdered, and it won't be long before they find her. Purity must push aside her terrible memories of being the devil's prisoner and fight back. That's what the Wellmans always do. The devil's work is never finished and the family business is never done.

The second Purity Wellman book picks up right where the last one ended, in the middle of the mystery, magic and battle against evil. Buffy the Vampire Slayer meets Sookie Stackhouse in Purity Wellman, a fish-out-of-water resurrected girl trying to find her place in a creepy Appalachian American Gods universe.

Can Purity win against the devil? Or will he claim her soul as his own again?

Read Immaculate Corpse today and find out!

Digital Books

Book Length: Novel – 150-320 Pages
Leave a review about Immaculate Corpse (Purity Wellman Book 2). Login Now