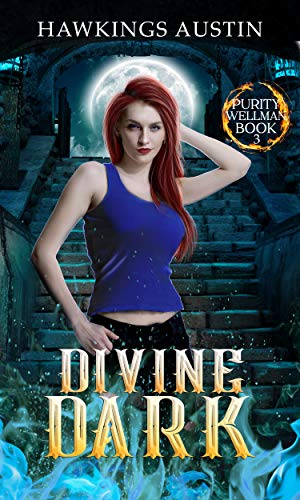 Divine Dark (Purity Wellman Book 3)
$4.99

(Please be sure to check book prices before buying as prices are subject to change)

---
The monster inside Purity is growing stronger.
Strong enough that she's beginning to worry it might control her. But Purity barely has time to miss her brother John, much less deal with the monster inside her head.

The Forest People speak of a coming doom, brought about by three witches. Purity must find them, and stop them, and she's only got a week to do it. And she's got to do it alone.

Back on her motorcycle, Purity works to unravel the mystery and save the world. But she's out-powered and out-classed, and the vampire in her head can help her. If it stops the apocalypse, it might be an acceptable price to pay.

The third Purity Wellman book pits Purity against her most dangerous enemy yet--herself. Buffy the Vampire Slayer meets Sookie Stackhouse in Purity Wellman, a fish-out-of-water resurrected girl trying to find her place in a creepy Appalachian American Gods universe.

Can Purity control the vampire within herself? Or is it lying to her so it can take her power for itself?

Read Divine Dark today to find out!

Read More...
---
---

© 2022 CraveBooks. All rights reserved