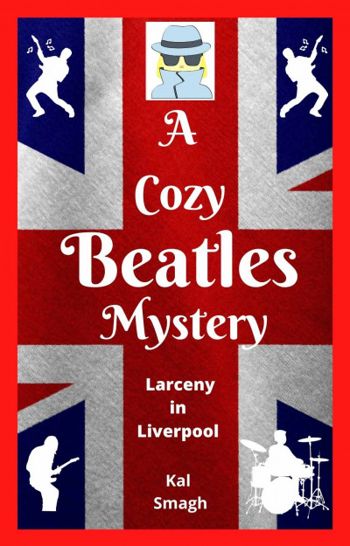 A Cozy Beatles Mystery: Larceny in Liverpool
$0.99

$7.99

(Please be sure to check book prices before buying as prices are subject to change)

---
Wow! 750+ downloads April 30-May 3!...ranked #9 in Humorous Fiction (May 3)!!...See what it's all about!
An easy, fun summer read filled with humor and a touch of mystery set in 1960s Britain.
1962...She's smart, and needed a job. They're colossally talented and needed a break. She feels awkward in their fast moving show business world...they're cheeky, confident and popular. It was all working...until the robbery happened.
Who stole the souped up Please Please Me song lyrics? Super smart, self appointed amateur sleuth Helen helps fun-loving local famous rock stars John, Paul, George and Ringo set a trap to catch the culprits...can she save their big break?

Liverpool record store girl, Helen Spencer, lands the plummiest job — in the Beatles Fan Club. She is new to the craziness...and the Beatles...thrilled to meet the boys and attend their insane concerts...in the midst of a growing legion of fans...answering mountains of fan club mail and seeing their 1962 shows… an exciting, pulse pounding, heart-racing time to be alive and in the midst of their soaring popularity...

...but one week before their long sought studio recording she is robbed of the souped up lyrics to Please Please Me...and goes on a desperate search to recover them before someone else records their song...

The Bobbies believe she's the culprit...and as she gets closer to the truth is chased through the streets by mysterious men...to silence her.

With John, Paul, George, and Ringo she's in fun-loving company and on an intense and hilarious ride to recover those lyrics. Together they work against time to figure out who did the crime.

What does a junior fan girl know about saving the Beatles' dreams?

Nothing except she must risk her safety and her thrilling job to solve the robbery.

And she learns how much the Beatles need her help to make their big break happen.

(This fictional novel is intended for most ages. No Beatles are harmed, mild language, no graphic descriptions of violence, or bedroom activities)

Click BUY NOW and start your adventure

Read More...
---
---
More Books in this series from Kal Smagh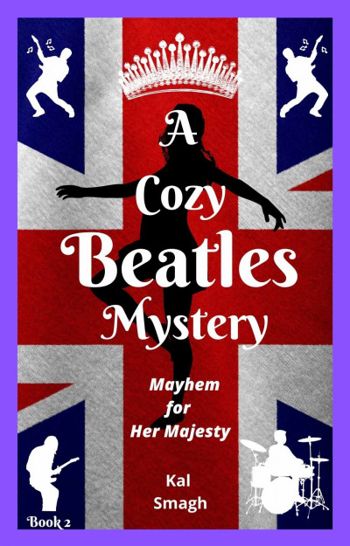 Cozy, Historical, Humor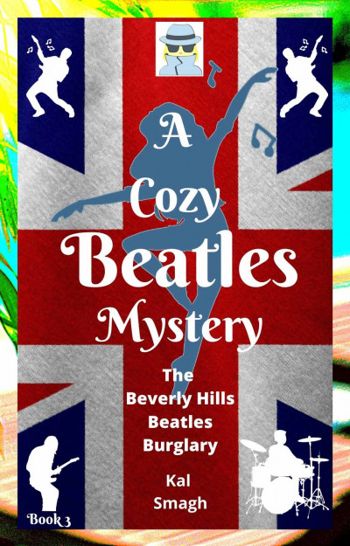 Cozy, Historical, Humor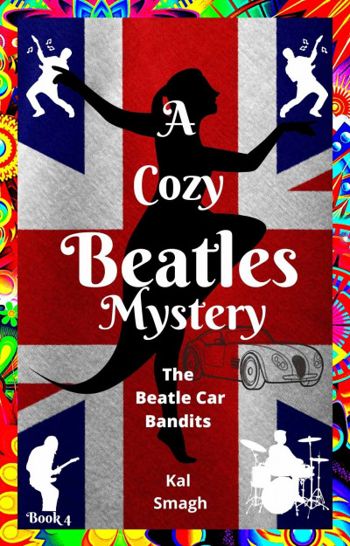 Cozy, Historical, Humor