Flying Back To Eden (The Novak Brothers Book 1)
Flying Back To Eden (The Novak Brothers Book 1)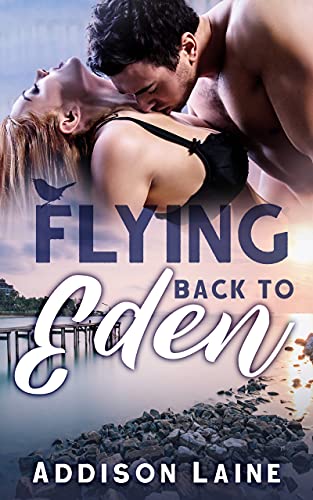 Flying Back To Eden (The Novak Brothers Book 1)
$4.99

(Please be sure to check book prices before buying as prices are subject to change)

---
Sergeant Detective Wren Novak is running from his demons of guilt and failings in his professional and personal life. After leaving the city to accept a job offer from a close friend Wren is finally settling back in Lindenport, the large coastal town he grew up in.

The town he left tens years before and vowed never to return to.

Hoping a change of pace and scenery will help to pull him out of his current hole filled with doubt and self-deprecation while surrounded by his brothers and distracted by his leggy blonde neighbor

Worlds collide when history catches up with Wren close to the one year anniversary of the murder of his partner and friend, Wren finds himself busy with a murder which is unsettling in it's familiarity.

After running from a failed relationship and missing her home town, Eden Foley resettles back in as Lindenport's Forensic Pathologist. A call to the police after receiving an unusual gift in the mail has her sexy neighbor taking lead over a new investigation, leaving her angry as feelings from a past event bubble to the surface.

Wren Novak, former childhood friend of Eden Foley and if history is any indication is more than likely still the sweet talking ladies man.

Ten years has produced a gorgeous, sexy man and Eden hates that he sets her body alight regardless of what he did to her ten years ago before leaving town.

Wren Novak is a big, insensitive jerk who has no idea what happened those years ago.

Working together to solve a murder has forced both Wren and Eden to confront the past and the feelings they hid years ago are beginning to resurface and may not have a chance at anything more than acknowledgement when someone from Wren's past threatens their budding relationship and their lives.
Read More...
---
ASIN: B094YCH1G3
ISBN: 979-8509199325
---

© 2022 CraveBooks. All rights reserved