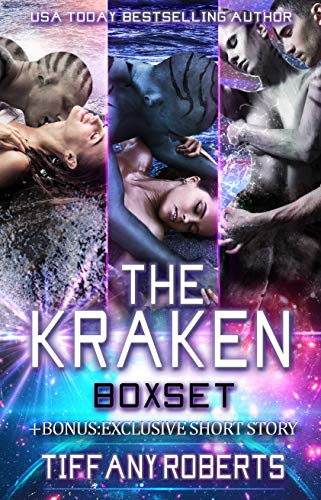 The Kraken Series Boxset One
By Tiffany Roberts
Free

$9.99

(Please be sure to check book prices before buying as prices are subject to change)

---
Fierce kraken determined to claim human mates—and win their hearts.

It all began when a storm capsized a small boat, sending a woman into the raging ocean—and into the arms of a wandering kraken whose curiosity became obsession. Humans and krakens share a tragic, violent past, but Jax must possess Macy even though he knows it can only end in disaster. Neither Jax nor Macy can imagine how their love will change their respective worlds—or how it will change their hearts.

How much is he willing to forsake for the female he desires?

How much are all the kraken willing to risk?
------
This collection includes Books 1-3 of The Kraken Series as well as an exclusive, never before released short story, The Anniversary.

Read More...
---
---


© 2022 Crave Books. All rights reserved