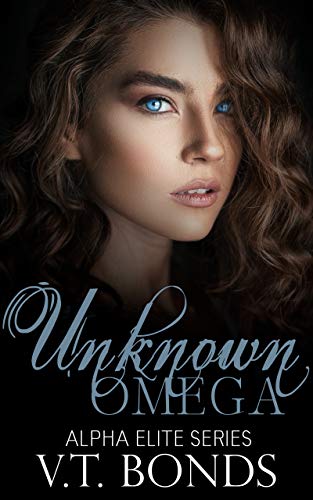 Unknown Omega (Alpha Elite Series Book 1)
By V.T. Bonds
Free

$3.99

(Please be sure to check book prices before buying as prices are subject to change)

---
Alpha Elite Series Book 1
Her
Wretch. Cur. Useless.
These are the things I'm called, for I am nameless.
Overworked. Abused.
This is my life.
My body may be weak, but my will refuses to break.
Yet one glance from a stranger at the market sends my defenses crumbling.
Can I survive him?
Him
Cunning. Fierce. Lethal.
A weapon in human form, there is no task beyond me. No mission I can't complete. No target I cannot annihilate.
As Alpha Elites, my unit is the deadliest on the planet. Our newest mission requires a trip to the most derelict city on the planet.
Finding my Omega lifemate is not part of the plan.
Will she be my first failure?
*This story is not for the faint of heart. It is a dark action-packed Omegaverse story set in a world where violence and sexual situations occur, sometimes together. Scenes are not glossed over. Sensitive readers please abstain.*
Read More...
---
---

© 2022 CraveBooks. All rights reserved