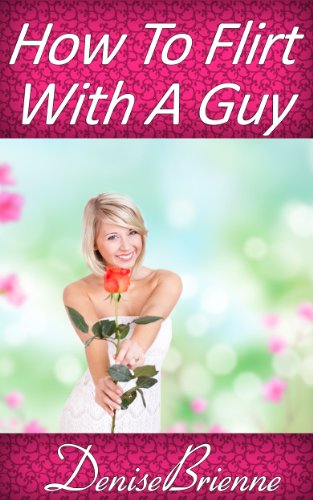 How To Flirt With A Guy: Get Results That Acutally Work And Get The Man You Want
$2.99
(Please be sure to check book prices before buying as prices are subject to change)
Flirting is the first step of the dating game, so it seems that many people should know how to do it, and do it well. Right? You might be surprised! Many people find flirting to be very difficult, frightening, annoying and even tedious. Flirting can sometimes feel like a game that everybody plays but nobody wins – you just keep trying to get better at it but in the end, you're always going home alone.

It's time to change that! Whether you are a woman who has never flirted before or a seasoned flirt who needs new pointers to step up your game, we can turn that tedious flirting into a truly fun experience. There is an art to flirting, and once you have mastered it, you just might find yourself wanting to flirt all the time – even when you are in a relationship with one of those guys you flirted with in the first place!

Are you an innocent flirt? A seasoned flirt? Or an experienced flirter who gets attention everywhere you go? No matter what category you fall under, these tips and tricks can help ensure that you have a great time flirting with the handsome men of this world, and that you do it in a classy way.

Let's get started right now by purchasing and downloading this book.

Digital Books

Book Length: Short Story – 0-60 Pages
More Books in this series from Denise Brienne
Leave a review about How To Flirt With A Guy: Get Results That Acutally Work And Get The Man You Want. Login Now