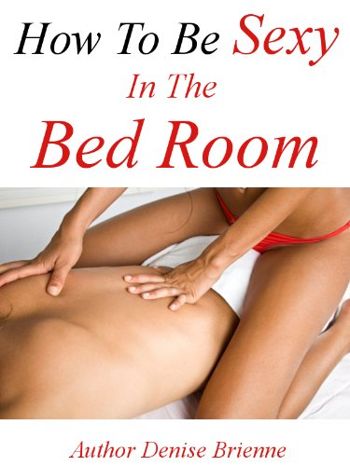 How To Be Sexy In The Bedroom
$2.99
(Please be sure to check book prices before buying as prices are subject to change)
Have things been a little cool in the bedroom lately? Are you looking for something that can light the fire in a way that you haven't in weeks, months or even years? These hot bedroom tricks are sure to please even the coolest of lovers with moves that send them to the moon and back.

But before you think that these tips and tricks are going way beyond what you might like to try, you will be happy to know that we have divided up the goodies into three luscious categories. For the beginner who has never introduced anything wild, there are plenty of naughty ideas – but with a little bit of a tamer side, so you don't freak out your partner with the new wild woman you have become!

For those who already have some kinky bedroom experience, there is a section that details the things you can do when you want to take things a little hotter. Not too hot, mind you. The really saucy stuff is saved for the final section, where we get into things that might make even the most stalwart partner a little weak in the knees (but plenty hard everywhere else!).

The most important point to keep in mind about all of these naughty tips is the one thing that can make all of them hotter than hot – and that's great communication! These tips can get the party started, but talking to your partner about what he wants, what feels good, what turns him on and what he wants to experience with you is the ultimate way to keep the party going.

So without further ado, let's dive into the naughty goodness!

Digital Books

Book Length: Short Story – 0-60 Pages
More Books in this series from Denise Brienne
Leave a review about How To Be Sexy In The Bedroom. Login Now