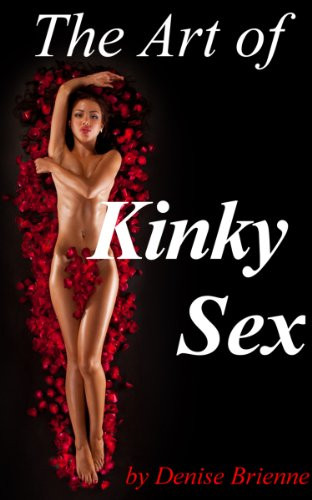 $0.99

$2.99

(Please be sure to check book prices before buying as prices are subject to change)

---
Whether you are in a new relationship, into the hook-up scene or happily coupled for years, getting a little kinky in the bedroom can be one of the most enjoyable things you do with your clothes off!

There is a misconception that "kinky" means something along the lines of "difficult" or "extreme" or even "disgusting." Unfortunately, public perception of what it means to be "kinky" can often make a couple decide not to even look into what those kinky things might be. After all, if you know that everyone around you thinks a particular sex act is "wrong" or "bad," you might be influenced not to try it at all.

But there is good news about getting kinky! Kink can be whatever YOU and your partner wants it to be. That means you can choose to go the vanilla route and shake things up with basic kink, such as tying up your partner or bringing fruit into the bedroom. Or you can go the deeper route, switching that vanilla ice cream for chocolate, and doing things like watching porn together, engaging in anal play or roleplaying to your heart's content.

Or maybe you prefer something like Rocky Road? You can get a scoop of kinky delight from dominance and submission, taking your sex to a semi-public place or even inviting someone else into the bedroom with you.

The only kinky idea that doesn't work is the one that makes you uncomfortable. But if you work your way through these ideas, from the vanilla to the extremely kinky, you just might find that your comfort level grows as your sexual adventures do.

So without further ado, let's talk about what kinky things you might try this weekend! We'll start with the simple, rather vanilla-flavored fun and go from there.

Read More...
---
---

© 2022 CraveBooks. All rights reserved