Does He Really Like Me: How To Tell If A Guy Likes You (Bad Girl Series Book 2)
Does He Really Like Me: How To Tell If A Guy Likes You (Bad Girl Series Book 2)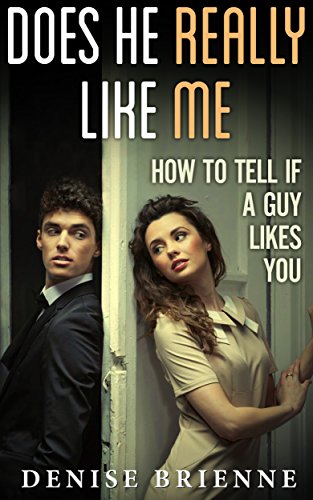 Does He Really Like Me: How To Tell If A Guy Likes You (Bad Girl Series Book 2)
$0.99

(Please be sure to check book prices before buying as prices are subject to change)

---
You know the feeling. It's the same feeling you have had since the first moment you wondered if a boy liked you. It's the same thing you felt every time since then when someone of the opposite sex looked at you in that certain way that made your heart pound and your hands shake. You might not have known for sure, but you thought that maybe, just maybe, he liked you – and that hope was enough to make you excited about seeing him one more time, just to see if maybe you were right!

Guess what? That adolescent feeling of "does he like me or not?" never really goes away. It just takes different forms. From the long night of agonizing over whether to ask him to the school dance to the much more grown-up issues of whether or not you should approach him across the crowded bar, that feeling of heart-pounding, short-of-breath, can't-wait kind of thrill is the same, whether you are nineteen or ninety.

And the question is always the same: Does he like me? Does he really like me? Because the truth is, you never really feel sure, do you?

Nothing in life is 100 percent foolproof, but you can bet that these tips can take a great deal of guessing out of the game. Figuring out if he likes you, loves you, craves you or wants you can be easier than you think! In fact, you likely already know, deep down, whether he is craving you. You just need some friendly advice to help convince you that you're really seeing what you think you're seeing!

So read on, my friend! These sure signs that he is craving you will take the guessing out of the game and leave you with a clear pathway to a score – if that's what you want, of course!

Download "Does He Really Like Me" right now and find out exactly what your man is thinking.

Read More...
---
---
Leave a review about Does He Really Like Me: How To Tell If A Guy Likes You (Bad Girl Series Book 2).
Login Now

© 2022 CraveBooks. All rights reserved