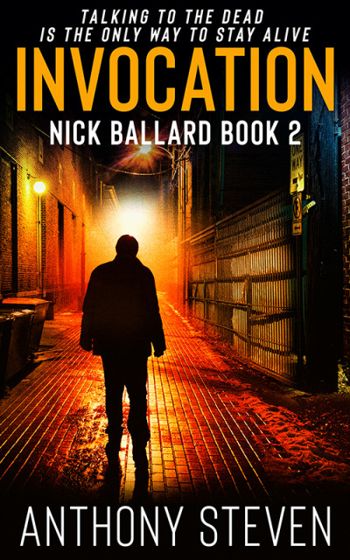 Invocation: Nick Ballard Book 2
$3.99
(Please be sure to check book prices before buying as prices are subject to change)
Talking
to the dead is the only way to stay alive.
In
London, a vicious new murderer is stalking the dark underbelly of the City,
preying on lost souls. Meanwhile, Nick Ballard is being haunted by the ghost of
his dead friend and it's literally killing him.
When
the bodies of multiple victims are discovered, DCI Kate Garvey reaches out to
Nick in the hope that he can use his special gifts to help. Nick must face his
worst fear if he is to have any chance of tracking down a psychopath who
threatens to destroy everything he loves.
But
it's not just Nick who should be afraid. Someone in Kate's family has just
become a target: will Nick and Kate realise who they should protect before it's
too late?
Digital Books

ASIN:
B095KZ4VJ8
ISBN:
978-1-8381204-2-9
Book Length: Novel – 150-320 Pages
Leave a review about Invocation: Nick Ballard Book 2. Login Now