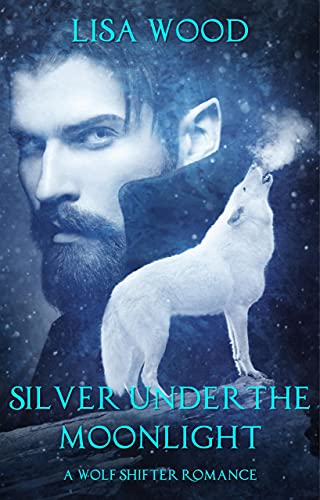 Silver Under the Moonlight
By Lisa Wood
$0.99
(Please be sure to check book prices before buying as prices are subject to change)
A young woman, cast out by her family. A man, desperate to find his mate.
On the worst day of her life, Silver Remington never expected to be approached by a large, beautiful white wolf. She felt an inexplicable bond with him, wishing she could find the same link with a human.
Dax Ishal was the first born son of the pack alpha and, as such, in line to take his father's place. There was just one problem. Pack law demanded any alpha be paired with their fated mate before they could step up. At 34 years old, he'd all but lost hope he'd ever find her.
Stumbling across his mate, desolate and sobbing, in the park came as a total shock. As a human, how would she react when she learned about shifters?
Violence lurks in the shadows. Not everyone in the pack is happy about Dax finding his mate. What happens when what you want most in the world is threatened?
This is a HEA story with no cliffhangers. Due to adult content and language, this book is intended for readers 18+
More Books in this series from Lisa Wood
Leave a review about Silver Under the Moonlight. Login Now