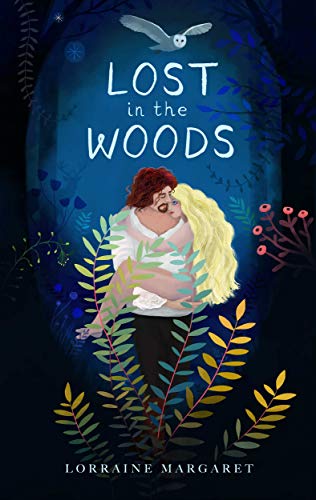 Lost in the Woods
$2.99
(Please be sure to check book prices before buying as prices are subject to change)
Mystical, sensual, passionate, intense... Their love is as magical as the woods it was born in, but can it survive in the real world?
Princess Lilliana is fighting for her freedom in a world governed by men and falling in love with its dominant, charismatic leader is not part of her plan…
When Princess Lilliana is abandoned by her cruel uncle in the perilous woods of Sapphira, she relishes the first moments of freedom in her restricted life and vows, if she survives, to never obey a man's command again.
Lord Elijah finds a beautiful, naked woman dying in the woods. He is shocked to discover she is the princess of his deadliest enemies and stunned by the immediate onslaught of strange new feelings of love and tenderness when he looks into her eyes.
Lilliana and Elijah are thrust together in a desperate situation beyond their control – to ensure Lilliana's safety they must promise themselves to each other and consummate their union in the woods that very night. Entranced by the tender, uninhibited passion of their lovemaking, they are propelled headlong into an intense, tempestuous relationship for which neither is prepared. All too soon, Lilliana realises she has fallen hopelessly in love with a dominant alpha male used to absolute obedience in all things...
Lilliana rebels against her powerful lover and his patriarchal world as together they embark on a passionate, sensual journey, fighting to retain the magic they found in the woods. Is Lilliana ready to embrace Elijah's dark desires and domineering nature or will she begin a brave new life alone? And can Elijah accept his new-found vulnerability and learn to control his terrible fury before it destroys the woman he loves? Overwhelmed by the intensity of their love for each other, Lilliana and Elijah's conflicting emotions spiral out of control, setting in motion a devastating chain of events that threaten to tear them apart forevermore…
Digital Books

Book Length: Long Novel – 320-650 Pages
More Books in this series from Lorraine Margaret
Leave a review about Lost in the Woods. Login Now