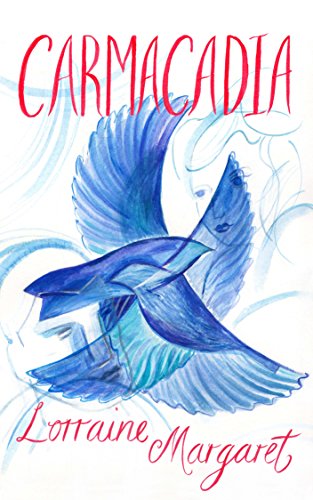 $2.99

(Please be sure to check book prices before buying as prices are subject to change)

---
Lose yourself in the sacred bond of soul mates, a love that knows no spiritual or sexual limits...
Carmacadia continues the magically sensual love story of Johnny and Irisa that began in Garden of Lilies and follows the challenges they face as dark and uncontrollable forces threaten their love... and their lives.


Only fairy tales were allowed a happy ever after...
Princess Irisa is basking in her idyllic new life at the Temuji fortress with her soul mate, Johnny. She vows to make the most of every glorious, sensual moment as their love miraculously deepens every passing day. Yet she is unable to shake off her underlying unease that such fairytale perfection cannot last forever...
During a visit to Johnny's old home in Carmacadia, her highly sexed alpha male introduces her to new erotic delights. But on returning home she experiences a terrible dream where she is back with her people and has never met Johnny. It is as if their love never existed.
Irisa's dream heralds the advent of devastating events which threaten to destroy their blissful life forever and leave her on the brink of death and despair. Will her premonition prove correct? Is her fairytale doomed to end? Or can the fragile little princess really live happily ever after? In despair, Johnny takes Irisa in search of a magic that may not even exist. Irisa discovers more of the mystical wonders of the Astralsi and prays they could be her salvation but then her worst nightmare comes true and she must be stronger than ever before. Just as she begins to discover a mystical new dimension to her growing psychic connection with Johnny, she must face the devastating possibility of losing him forever

Read More...
---
---

© 2022 CraveBooks. All rights reserved