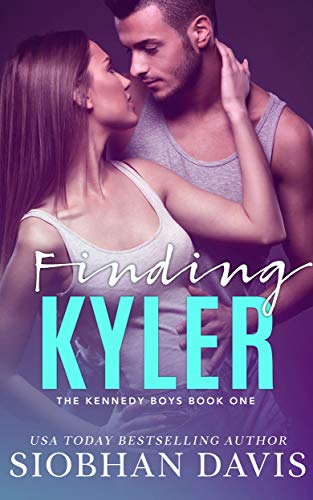 Free

$3.99

(Please be sure to check book prices before buying as prices are subject to change)

---
Two fractured hearts and a forbidden love they can't deny.

You shouldn't want what you can't have…

Faye Donovan has lost everything. After her parent's tragic death, she's whisked away from her home in Ireland when an unknown uncle surfaces as her new guardian. 

Dropped smack-dab into the all-American dream, Faye should feel grateful. Except living with her wealthy uncle, his fashion-empire-owning wife, and their seven screwed-up sons is quickly turning into a nightmare—especially when certain inappropriate feelings arise. 

Kyler Kennedy makes her head hurt and her heart race, but he's her cousin. 

He's off limits. 

And he's not exactly welcoming—Kyler is ignorant, moody, and downright cruel at times—but Faye sees behind the mask he wears, recognizing a kindred spirit. 

Kyler has sworn off girls, yet Faye gets under his skin. The more he pushes her away, the more he's drawn to her, but acting on those feelings risks a crap-ton of prejudice, and any whiff of scandal could damage the precious Kennedy brand. 

Concealing their feelings seems like the only choice.

But when everyone has something to hide, a secret is a very dangerous thing.

Angsty YA/NA crossover romance, suitable for readers aged seventeen and older due to mature content and language. This book contains a forbidden love theme featuring first cousins and a cliff hanger. It is not a standalone read.

Read More...
---
---


© 2022 Crave Books. All rights reserved