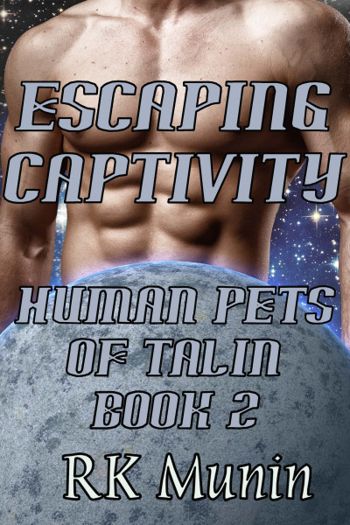 Escaping Captivity
By RK Munin
$3.99
(Please be sure to check book prices before buying as prices are subject to change)
Lakin left the small human colony on Develia Station with big dreams to make a difference in the universe. The ships she works on tend to run on the edge of legality by smuggling supplies and sometimes operate totally illegally by transporting refugees or runaway slaves.

It was on one such illegal job that she gives herself up so everyone else can get away. She ends up in the hands of a powerful species called the Talin. At first tortured and abused, then later coddled and cared for, she's not sure what to make of this species. First, they're brutal and then they're kind. And the humans she meets all seem to adore their Talin owners.

Distrustful and constantly looking for a route to escape, she becomes acquainted with a Talin named Dalt, an ex-soldier with demons of his own. Soon she finds herself embroiled in a civil conflict among the Talin. Picking sides is easy; proving she can be an asset is a little harder. Figuring out if she can live under Talin law as a pet or needs to escape and leave Dalt behind, is the hardest part.

This is an 85K word novel with a HEA. This book is meant for mature audiences, 18+ readers only.

Digital Books

Book Length: Novel – 150-320 Pages
More Books in this series from RK Munin
Leave a review about Escaping Captivity. Login Now