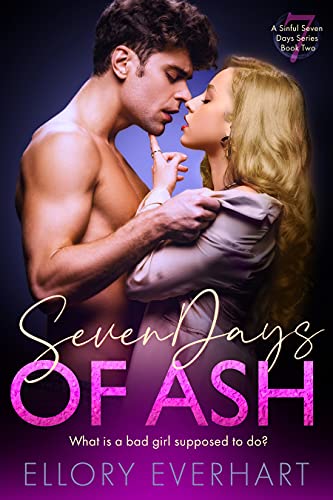 Seven Days of Ash: An Enemies to Lovers Romance (A Sinful Seven Days Series)
$2.99
(Please be sure to check book prices before buying as prices are subject to change)
Ashlynn has lost everything—her doctor boyfriend, fanatical security and a date for her cousin's wedding. She still has her dignity, however. But even that is at risk if she can't obtain a roof over her head. Yay! A knight in shining armor to her rescue only did it have to be him, her betrayer and most despised enemy? In accepting his offer she will lose some pride, but she will not lose her heart. Not again.
Westly could never resist her despite her tainted reputation and devious treachery. He will let her in his home, but not his heart. Not again. Is this wise, however? With her so close, she is bound to learn his weaknesses—his secrets—and expose them. He has far more to lose than his heart. Keep one's friends close and one's enemies closer, goes the saying. They certainly can NOT be called friends. Oh, but the benefits of being closer are so stimulating. He never could resist her.
The novel contains approximately 47,000 words.
---
Nook - BN
Kobo
GooglePlay
Leave a review about Seven Days of Ash: An Enemies to Lovers Romance (A Sinful Seven Days Series). Login Now