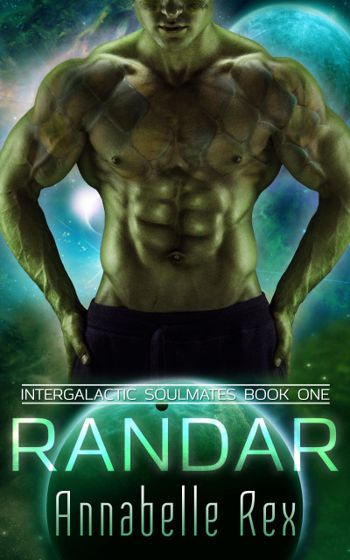 Randar
$0.99
(Please be sure to check book prices before buying as prices are subject to change)
She felt a thrill of delight, a thrill that developed into something far more primal.

Angela Parker didn't ask to be part of the DNA Match Program. Fresh from another failed first date, she's ready to swear off men for good. When her best friend drunkenly decides to sign her up, Angela finds herself Matched to sexy bodyguard Randar. So he's seven foot tall with scales… his muscular physique makes Angela go weak at the knees. But why would this gorgeous alien want her? No Humans ever did.

Randar Cresli doesn't like Humans. They're always causing problems for him - particularly the violent protesters who want the Intergalactic Community and their Match Program gone. One look at Angela is enough to change his mind. She's the most perfect woman he's ever seen, but like most Humans, she doesn't believe the Match test works. Can Randar convince her they really are soulmates?

A steamy science fiction romance featuring a brooding alien bodyguard and a Human woman who's lost her body confidence, but might just find it again in his arms...

Digital Books

Book Length: Novella – 60-150 Pages