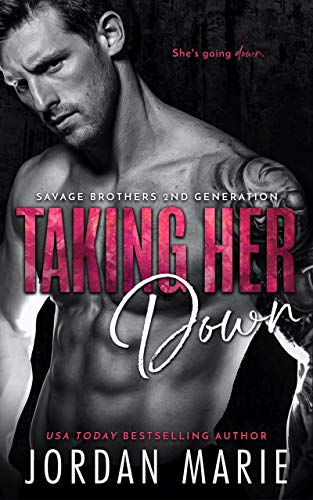 Taking Her Down (Savage Brothers Second Generation Book 1)
Free

$2.99

(Please be sure to check book prices before buying as prices are subject to change)

---
She was a fire in his blood and he was going to have her.
No matter the cost.


The Savage Brothers MC is one of the most ruthless clubs around. Dragon, the club president, is not a man you want on your bad side.

Dylan "Chains" Allen wanted Kayden West more than he ever wanted anything in his life.
In his world, when you wanted something you took it.

So, he did.

He knows there will be hell to pay. You don't mess with Dragon's daughter and survive.
But, some things are worth the price you have to pay.

If taking Kayden is what is finally going to drag him down to hell, then he'll just make sure he enjoys the ride.

Read More...
---
---

© 2022 CraveBooks. All rights reserved