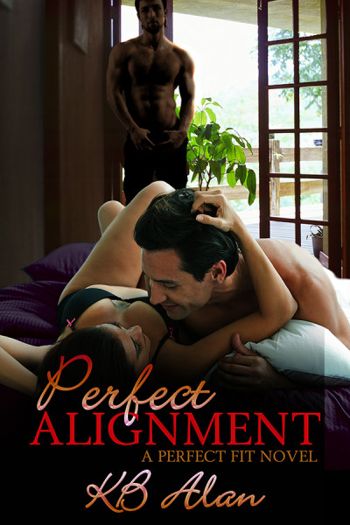 Perfect Alignment (Perfect Fit Book 2)
$3.99

(Please be sure to check book prices before buying as prices are subject to change)

---
When Emma gets pulled over for speeding, the last thing she expects is for the cop to decide that his handcuffs would look a lot better on her than they do on his belt. Maybe her plan to own her sexuality by wearing a BDSM necklace wasn't her best idea. Then again, seeing the heat in the man's eyes as he orders her out of her car, maybe it was the best idea she's ever had.

Drew can't believe the risk he takes when he makes a move on the speeder in the convertible, but she's damn near irresistible. When their encounter turns into an amazing afternoon of play, he knows he has to keep seeing her, even if it goes against all the rules he's set for himself.

Neither Emma nor Drew is in the right place to start a relationship, so they agree to keep playing as long as they're having fun together. And they are having a lot of fun together, especially when Drew's best friend comes to town. Two men, one woman, and a sailboat. A recipe for pleasure, but how do Emma and Drew keep their hearts from wanting more than their practical lives are willing to deliver?

Read More...
---
---

© 2023 CraveBooks. All rights reserved