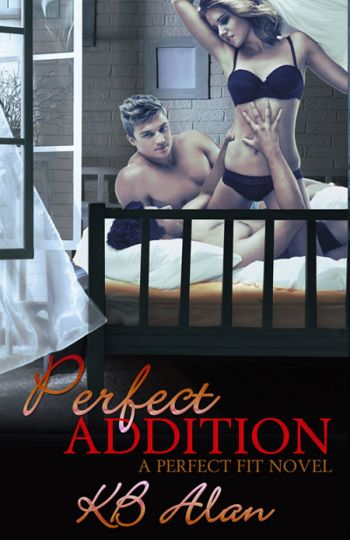 Perfect Addition (Perfect Fit Book 3)
$3.99

(Please be sure to check book prices before buying as prices are subject to change)

---
Now that Jesse has found a perfect partner in Grant, the new Dom in his life, he figures there's just one thing that will make their relationship ideal. And her name is Stephanie. He's not at all surprised when Grant's on board with his plan. Now they just have to convince Stephanie to take a chance on them.

Stephanie has missed her friend Jesse since he hooked up with Grant and stopped coming to Apex. Of course, not seeing them around hasn't stopped her fantasizing about being with the sexy-as-hell guys. When they finally come up for air and hit the club again, she's thrilled to see them. Her crappy evening takes a definite turn for the better when they invite her out. And then they invite her into their relationship.

Once she gets over the shock, the temptation is too much to resist. But she has to be careful. She doesn't want to risk the relationship between the guys, and she sure doesn't want to risk her heart. Of course, she might not have much choice—not if Jesse and his Dom have anything to say about it.

Note: This particular series can be read in any order. While they are numbered to be in chronological order, the references/cameos in each book are minor and there is no downside to reading them in any order you choose.

Read More...
---
---

© 2023 CraveBooks. All rights reserved