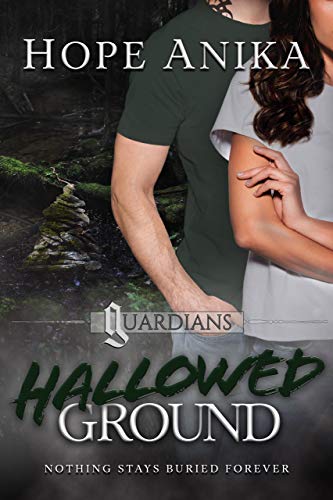 Hallowed Ground (Book Three of The Guardians Series): A Romantic Suspense Novel
$4.99

(Please be sure to check book prices before buying as prices are subject to change)

---
Book Three of The Guardians Series

"You scared her away!" Ellie accused, and Sean realized she was angry.

"I nearly broke my bleedin' neck," he protested.

"Couyon!" Her voice rose. "You're being ridiculous."

"I barely caught myself," he insisted. "That monster tree of yours almost took me out!"

"This is my home—you need to leave."

"But I just got here."

"You weren't invited!"

"Which I won't take personally, even though we're partners and all."

"Partners?" The disbelief on her face was almost comical. "We are not partners!"

"Sure we are. You heard Stuart. In tandem. You know what tandem means, don't you, love?"

She pointed at the door. "Go away, Irishman!"

"McDougal," he corrected. "But you can call me Sean."

"Que diriez-vous je vous appelle un idiot!" she snarled, only part of which he understood—idiot translated well enough—and then she closed her eyes and took a deep, ragged breath.

Then another. Then she took a careful step back, as if she'd suddenly found herself standing at some dangerous, unknown precipice.

Dousing the fire, he thought, oddly disappointed.

"I've turned my ankle," he continued, just to poke at her. He limped back a step. "I'll need to ice it."

Her eyes opened. Fell to his booted foot.

"Might be fractured," he added.

"You are a strange and frustrating man," she said.

"Aye," he agreed somewhat apologetically and smiled at her.

★★★

After Ellie Broussard saves Sean McDougal's son from drowning, she walks away, unwilling to involve herself with the rakish Irishman and his charming boy. Ellie has suffered a devastating loss, and her world is one of chosen isolation and calculated vengeance. She has only one focus: to find the monster that stole her child and turn his world to ash.

Sean can relate to Ellie's suffering. Having lost his wife to cancer, his sole focus has become raising his boy, and love…well, love can take a long walk. He's in Louisiana to locate a cache of stolen art, and even if he's taken aback—and reluctantly intrigued—by the mysterious and chilly Ellie Broussard, he knows better than to tumble down that rabbit hole.

But when they're thrown together on assignment to recover the cache, Sean and Ellie have no choice but to put aside their mutual misgivings and work side by side. To share; to trust; to discover they are not as separate as they appear. And as Ellie's deadly hunt approaches its culmination, they must risk everything they hold dear to stop a murderer who is readying his next strike, and to save an orphaned girl whose only hope lies in their willingness to defy the darkness and step into the light.

★★★★★

"A brilliant book with lots of raw emotion, well written, packed with action and brutal honesty. I loved it."

★★★★★

"A great storyline with engaging characters and an intriguing drama, this book was enjoyable to read."

★★★★★

"Another great read by Hope Anika. She never disappoints with characters, or story line or romance. I look forward to and buy any book she writes."

A steamy thriller with characters you won't forget…romantic suspense at its best.

Read More...
---
---
More Books in this series from Hope Anika
View All
Sweet Contemporary, General Romance, Romantic Suspense, Women's Fiction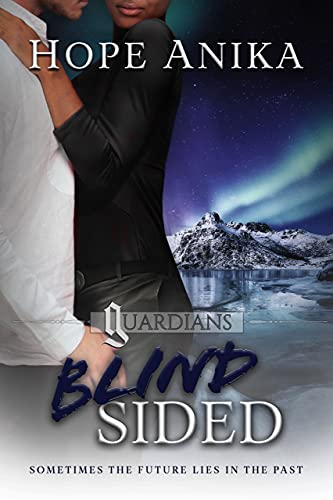 Sweet Contemporary, General Romance, Romantic Suspense, Women's Fiction
Leave a review about Hallowed Ground (Book Three of The Guardians Series): A Romantic Suspense Novel.
Login Now

© 2022 CraveBooks. All rights reserved