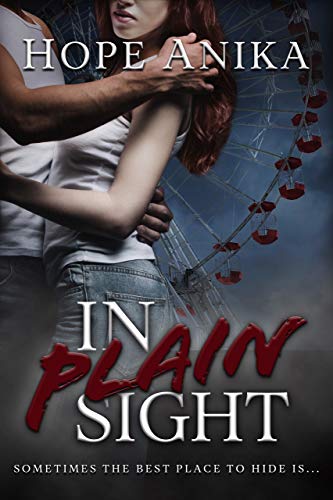 In Plain Sight: A Romantic Suspense Novel
$4.99

(Please be sure to check book prices before buying as prices are subject to change)

---
"Settle down," he told her again. "I'm the cavalry."
She poked him in the chest. Hard. "Go. Away."
He resisted the urge to rub where she'd poked him. "No can do, honey pie."
"You did not just call me honey pie!"
"Sweet cheeks?"
The look on her face told him he should stop, but he couldn't. Her anger was intoxicating. He felt high, his blood thick and hot and furious in his veins.
Fiona.
Finally.
"Baby," he amended and leaned down toward her. "I'm here to help."
She growled. "You're going to need help after I'm through with you."
A smile curved his mouth. "Promises." He caught her hand when she went to poke him again. "Settle, Fi."
She hissed at him. A heartbeat later, something sharp and pointy pressed against his groin. His gaze fell to the military-grade steel blade she suddenly held, the tip of which was pointed perilously close to his most delicate bits.
It should have alarmed him. Instead, fire surged through his blood.
◆◆◆
Once a carny, always a carny…
When Fiona's estranged stepbrother calls asking for help, she's pretty sure the apocalypse has arrived. Because Max walked away from her—and the carnival they called home—years ago, and only silence has filled the decade between them.
But Special Agent Max's FBI safe house has been exposed, and he's desperate for a place to stash his young murder witness. Fi is tempted to show him the door, but said witness is just an innocent kid, and no matter the tangled, painful mess between them, Fiona can't bring herself to abandon a child.
Unlike Fi, retired Army Ranger Rye Wilder has no problem coming to the rescue when his friend and former Ranger Max calls, especially if it means finally laying eyes on the mysterious Fiona, a woman whose image has haunted Rye since he first laid eyes on the worn photo in Max's wallet. A man with no one to call his own, Rye has never understood Max's desertion of his sister, and the opportunity to witness the reunion is too tempting to resist. Because family is precious and rare and a gift to be protected—something Rye is determined to make them both understand.
But first Max has to unmask a mole. Fiona has to safeguard an innocent girl against the man hunting her. And Rye…
Rye has to keep everyone alive.
A steamy thriller with characters you won't forget…romantic suspense at its best.
★★★★★
" Talk about not able to put it down! This book captives you from the start and pulls you in. You're swept up in the story line and can't stop turning the pages. The characters are engaging, intriguing and well developed. There's suspense, drama and of course romance that keeps you sitting on the edge of your seat."
★★★★★
" The characters were so believable and wonderful. The story played out like a dance, smooth and building stronger as you went on. Great book and I cannot wait to read more from Hope Anika."
★★★★★
" I generally stay away from anything too suspenseful – but this blurb had me second guessing my usual and I decided to take a chance. I'm so glad I did, I ended up really enjoying this gripping story of push and pull between Max, Fiona, and Rye. Each one has their own demons to slay and unbeknownst to the them- they all need each other to conquer the beast and save the girl. This story is filled with dark drama, action and suspense, passionate and undeniable chemistry. This is a new author to me and I look forward to reading more of her work."
Read More...
---
---
More Books in this series from Hope Anika
View All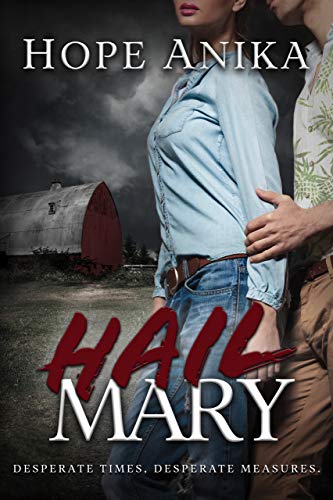 Sweet Contemporary, Romantic Suspense, Women's Fiction, Thrillers

© 2022 CraveBooks. All rights reserved