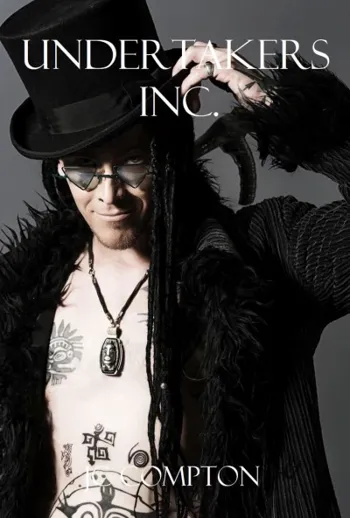 $2.99

(Please be sure to check book prices before buying as prices are subject to change)

---
Tim Thompson is a young man waiting only to join his entire family in the grave. But when he is hired by a mysterious undertaker business, he finds out that many things other than death can happen to him. After learning that the owner of the business, Fiona, is a vampire in a tormented relationship with her human employee Hanson, he hesitates when his heart is drawn to a vampire named Cyril. But he dies and awakens "naturally" as a vampire himself, only to find out that so have the rest of his family, and that he is the son of an ultra-dominant vampire with his eyes set on the Dark Throne of England. And when one is a Natural vampire, they are not allowed to love a vampire sired by someone else, like Cyril, or a human. Will Tim, his sister Holly, also in a forbidden relationship, and Fiona ever be able to follow their hearts, or will the other dominant vampires at court simply not let them?
Opium traffickers, vampire hunters, Japanese ghosts: the intrigues of the vampire court of England are complex. "Undertakers Inc." is a hair-raising journey to the other side of the grave and into a dramatic power struggle between the powers that dwell there.

Read More...
---
Paperback Books
---
---

© 2022 CraveBooks. All rights reserved