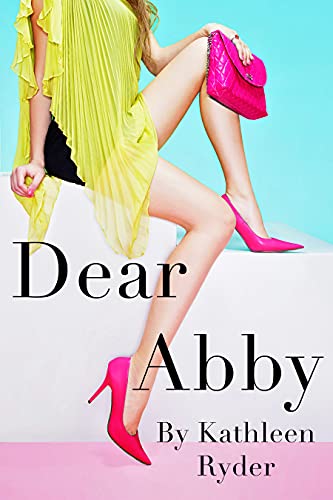 Dear Abby
$4.99
(Please be sure to check book prices before buying as prices are subject to change)
She always wanted her own advice column. This wasn't what she had in mind.

When Abigail Parker is offered her dream job as advice columnist at Burst magazine, she can't believe her luck! This is what she has been waiting for, her big chance to get out of Allura, to leave her small-town life behind.

Too bad things don't go quite as she imagined…

Billionaire Ryan Moore can't believe his luck! Signing world renowned sex therapist Abby Parker as columnist at Burst magazine ensures its survival. With readership and revenue on the rise, his father will have no choice but to keep the magazine in publication. It doesn't hurt that Abby is magnetic, or that her kisses are sweeter than any other.

Determined not to let a case of mistaken identity derail her big chance, Abagail assumes the persona of Abby. After all, how hard can it be? If she was her audience, she would tell them to fake it, which sounds like pretty good advice to her. Then there's Ryan, her sexy as sin boss is only too happy to help with her research!

When the real Abby Parker turns up looking for answers, and Abagail is exposed as a fraud, will Ryan stand by her, or will she lose him forever?

More Books in this series from Kathleen Ryder