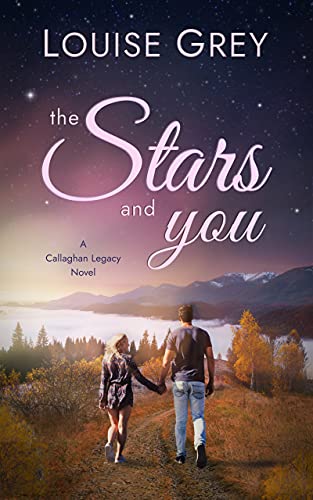 The Stars and You (The Callaghan Legacy Book 1)
By Louise Grey
$2.99
(Please be sure to check book prices before buying as prices are subject to change)
He's vowed to forget her. Her past has finally caught up with the present. Will they find a second chance at friendship and love under the starlit Montana sky?

To Cole Callaghan-Bradford, family is everything. That's why he's putting his space exploration project on hold to go camping with his loved ones in Glacier Country. But Cole's vacation plans go awry when his former best friend, the woman who broke his heart, also winds up on the trip.

Ivy Raines should have known she'd spent too long in Westend, Montana, the minute she sees Cole again. He's just as handsome, his heart just as warm—and with his family hating her guts—more off-limits than ever. And yet maybe Cole isn't as immune to her as he lets on.

But Ivy fears she'll only break his heart again. After all he'd yet to learn the truth about why she ran... and why she should have kept running.

The Stars and You is a sweet romance that explores the deeper meaning of family, forgiveness, and love in Big Sky Country. This novel features characters from Louise's debut series, The Callaghan Sisters, but can be thoroughly enjoyed as a standalone.
Digital Books

Book Length: Novel – 150-320 Pages
More Books in this series from Louise Grey
Leave a review about The Stars and You (The Callaghan Legacy Book 1). Login Now