Forgiven (My Once and Future Love Revisited, #3)
Forgiven (My Once and Future Love Revisited, #3)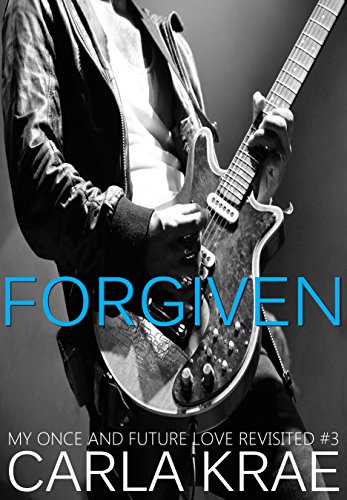 Forgiven (My Once and Future Love Revisited, #3)
$3.99

(Please be sure to check book prices before buying as prices are subject to change)

---
Five years after their attempt at dating crashed and burned, a struggling Beth went to work for rock-star Jacob as his personal assistant. At first, they're almost friends, but as Jacob becomes the stereotypical hard-partying musician, a wedge builds between them that could be permanent.

When a car accident sidelines Beth with weeks of recovery, she takes it as a sign to change her life and resigns, but Jacob has other plans. He's still in love with her and won't give up until she gives him a second chance.

Can Beth and Jacob forgive all the pain they caused each other in the past?

FORGIVEN is the third book in the My Once and Future Love Revisited series exploring Beth and Jacob's relationship with all its joys, flaws, and heartache.

Contemporary Romance saga. This story is intended for readers over the age of 18 due to adult language, sexual content, and adult situations.

Read More...
---
---

© 2022 CraveBooks. All rights reserved