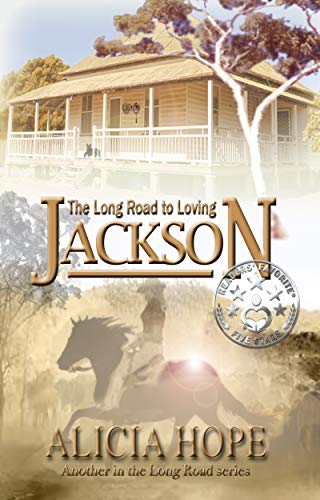 The Long Road to Loving Jackson (The LONG ROAD series)
By Alicia Hope
$3.99
(Please be sure to check book prices before buying as prices are subject to change)
Bad things often happen in threes, but if a girl's lucky she just might be offered a second chance….
Already reeling from the loss of her career, pro trick rider Abbey suffers further blows that leave her utterly alone in the world. Devastated and heartsick she limps home to the Queensland cattle property she now owns, only to be confronted by a suspicious death, a close family friend in dire straits, snowballing responsibilities and dwindling resources, a shifty new neighbour, and an enigmatic squatter trespassing on more than just her land.
Then an easy way out presents itself and she faces some tough choices. Cut and run or stay and ride it out? Go against her beloved uncle's final wishes or seize this last chance to redeem herself? Lower her guard or fortify her emotional defences?
'The Long Road to Loving Jackson is an emotive and enjoyable romantic adventure with plenty of horses and heart, filled with realistic twists and some really neat surprises.' – Readers' Favourite reviewer K C Finn.
On a long country road it can be the hitchhikers we collect along the way that make the journey worthwhile.
---
Nook - BN
Apple Books
Kobo
Smashwords
ASIN:
B0838NVRQ7
ASIN:
978-0-6485910-3-0
More Books in this series from Alicia Hope
Leave a review about The Long Road to Loving Jackson (The LONG ROAD series). Login Now