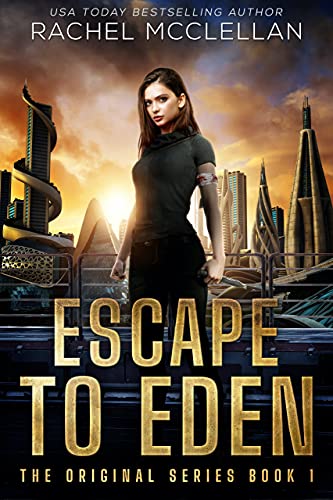 Escape to Eden: A Dystopian Novel (Original Series Book 1)
$2.99

(Please be sure to check book prices before buying as prices are subject to change)

---
"There's got to be more to life than just surviving."
In the future, mankind has learned to manipulate their DNA, harnessing only the good genes, like intelligence, strength and height. They called this prime DNA and humans rushed to get these new pDNA injections, which gave them superhuman-like qualities. Centuries later, however, their DNA became so engineered that humans rarely live past the age of thirty, thanks to a new deadly disease called the Kiss. The only cure is to receive an injection of oDNA, DNA from an Original human that hasn't been genetically altered. Problem is there aren't many Originals left.

When seventeen-year-old Sage wakes up in a hospital with no memories, her only clue are the words "Run Now" written on her hand. Trusting her instincts, Sage barely escapes but only to collide with an outside world that would kill to get their hands on her.

With the help of unlikely allies, including a boy with hidden bat wings, Sage makes the dangerous trek to Eden, the last place for people like her and the only place she'll be safe from those at the Institute who would use her blood until she died. But with deadly Primes hot on their trail, Sage must make the ultimate sacrifice to save the people she's grown to love.
From USA Today bestselling author who brought you The Devil Series, Rachel McClellan, comes a Dystopian series that fans can't stop talking about. Readers who love Hunger Games, Divergent and Maze Runner will thoroughly enjoy the non-stop action and original characters.
Grab your copy!
"One of the best Dystopian novels I've ever read!" - Amazon Top 500 Reviewer ★★★★★
"Rachel McClellan has written a fast-paced, page-turning dystopian novel that teens will absolutely love!" - Singing Librarian Books ★★★★★
"Made me think of the Hunger Games only I liked this one better!" - Amazon reviewer ★★★★★
"Amazing series!!! Been really into dystopian style stories and stumbled across this one. Sage is such a kick-a$$ girl and I loved following her journey. Highly recommended." - Amazon Reviewer ★★★★★
"Hunger Games on steroids!" - Amazon Reviewer ★★★★★
"The dystopian aspect, plot, and twists makes it not only entertaining read but also has a great meaning behind it. Seriously get this book right now!" - Amazon Reviewer ★★★★★
"This story is one of the best dystopian novels I've read in a long time. There is so much that is original and eye-opening." - Amazon Reviewer ★★★★★
"The characters are memorable. The world Rachel has built is as amazing as it is disturbing. I definitely hope society doesn't take this route. The pacing is... let's just say that it won't let you go." - Amazon Reviewer ★★★★★
"If you enjoyed Uglies or Maximum Ride (or, really, any young-adult dystopian), you'll definitely want to give this book a try." - Amazon Reviewer ★★★★★
"The world Rachel has built is as amazing as it is disturbing." ~ Amazon Reviewer ★★★★★
Read More...
---
---
More Books in this series from Rachel McClellan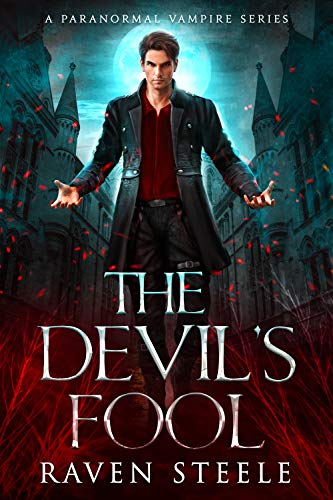 Paranormal Romance


© 2022 CraveBooks. All rights reserved