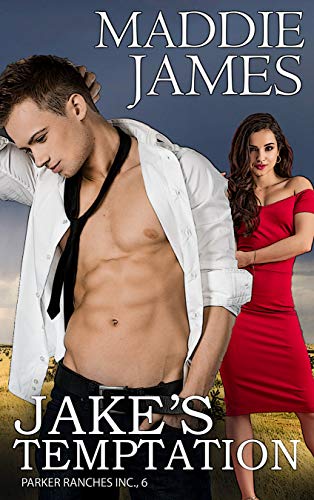 Jake's Temptation: Remington Ranch (Parker Ranches, Inc. Book 6)
By Maddie James
$2.99
(Please be sure to check book prices before buying as prices are subject to change)
Mira Featherstone knows her place in life and it's not with Jake Remington. Rich guys play on the wrong side of the tracks, but they don't bring girls like her home to mama. Since Mira has no expectations beyond the moment, she doesn't mind playing—and she loves toying with the bad boy lawyer, until it gets her into trouble with her boss, Chandler West.

Jake Remington is a wealthy Texas cowboy whose family land borders West Hills Ranch, owned by Chandler West. Although he now practices law and lives in Kentucky, he is back in Texas to settle a land dispute between his parents and the Wests and plans to take care of business and get the hell out of Dodge before he gets himself into trouble. Again.

Because trouble for Jake always comes in the form of a Texas beauty, and one he can't keep his hands off. His last temptation landed him with a lawsuit.

But when he bumps into the flirty Mira coming out of his hotel room at the West Star Lodge, keeping his hands off the hotel maid becomes an impossible task.

Digital Books






Book Length: Novella – 60-150 Pages
More Books in this series from Maddie James
Leave a review about Jake's Temptation: Remington Ranch (Parker Ranches, Inc. Book 6). Login Now