Mission: Impossible to Surrender (The Impossible Mission Romantic Suspense Series Book 2)
Mission: Impossible to Surrender (The Impossible Mission Romantic Suspense Series Book 2)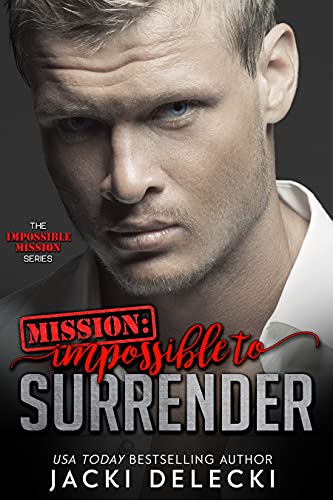 Mission: Impossible to Surrender (The Impossible Mission Romantic Suspense Series Book 2)
$4.99

(Please be sure to check book prices before buying as prices are subject to change)

---
What started out as a childhood friendship grew into an attraction that would have meant nothing but trouble for strait-laced Finn Jenkins and Sophie Dean, a daddy's girl who liked to party with rock stars. When Finn returns home to Seattle after two tours of duty as a Navy SEAL, it doesn't take long to realize he still has feelings for Sophie, who is no longer the impulsive, irresponsible young woman he walked away from all those years ago.

Sophie Dean has worked long and hard to shed the rock-n-roll bad girl reputation she earned at college. With her rebellious days behind her, Sophie now uses the prestige of the Dean family name and money to bankroll humanitarian aid. The only part of her past she can't leave behind is the major crush she has on Finn Jenkins. When danger from an unknown quarter threatens Sophie's mission and she needs protection, fate steps in and delivers a second chance with Finn.

If they survive the danger surrounding them, they might get a second chance at love…
Read More...
---
---
Leave a review about Mission: Impossible to Surrender (The Impossible Mission Romantic Suspense Series Book 2).
Login Now

© 2023 CraveBooks. All rights reserved