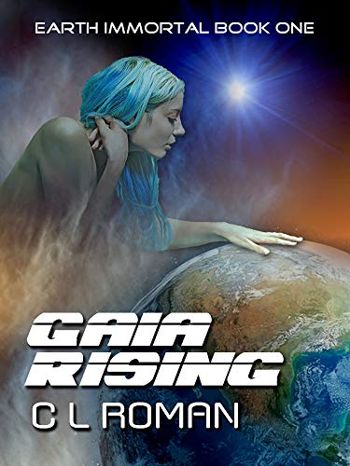 Gaia Rising (Earth Immortal Book 1)
By C.L. Roman
$3.99
(Please be sure to check book prices before buying as prices are subject to change)
If she loses, she dies, but winning will break her heart.
The murder of her brother thrusts Gaia, unprepared and unwilling, into the spotlight. Her proposed marriage to Atoli, the power hungry, arrogant prince of a rival clan, is the last thing Gaia wants. But as heir to the Black Throne, her duty is clear. The balance of power among the Simoi, an ancient race with god-like powers, must be maintained. Atoli's fascinating half-brother, Bardan, catches her eye, but a love triangle is the last thing Gaia needs.
As the attacks on her family escalate, it becomes clear that someone doesn't approve of her impending marriage to Atoli and they are willing to kill to prevent it. Faced with a devastating new weapon, Gaia must elude cold-blooded assassins and unmask her secret enemies if she and her people are to survive. Far more than the fate of the Simoi hangs in the balance. Their destruction will wipe out species, devastate entire galaxies, and may even unhinge the universe itself. Gaia cannot afford to lose. But someone is determined to ensure she does not win.
For fans of Game of Thrones and J.N. Chaney, this dynamic space opera elevates political intrigue to the galactic level. Embark on this breathtaking science fiction adventure with dazzling alien species across a magnificent galactic empire.

Digital Books





ASIN:
B078XSLLB7
ISBN:
978-1983682421
Book Length: Novel – 150-320 Pages
Leave a review about Gaia Rising (Earth Immortal Book 1). Login Now