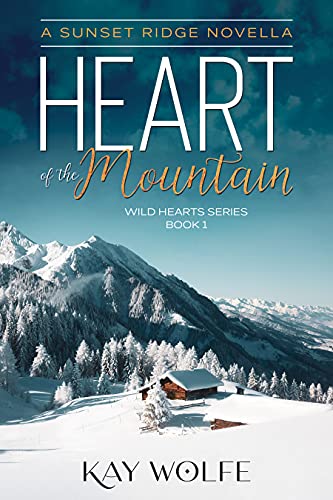 Heart of the Mountain
By Kay Wolfe
$0.99

(Please be sure to check book prices before buying as prices are subject to change)

---
A broken heart. A mountain escape. Cougars, cliffs, wild storms...and a second chance at love?
Lara is a Chicago lawyer at a powerful firm. When the fallout from a failed relationship threatens to derail her life, a drastic change is needed. Her friend suggests a cabin-getaway in Wyoming to get her life in order. Suddenly she finds herself out west, the natural beauty beginning to heal her heart.
The mountains are no place for the unwary and one misstep can be fatal. When Lara is saved by Chase, she discovers in the wounded ex-soldier a soul like none she has met before - a man who makes her feel alive again. Before she knows it, she finds herself on a journey that will risk her heart and her very life.
Can two hurt souls find love and healing during a stormy Wyoming fall?
Heart of the Mountain is a moving sweet contemporary romance that is full of peril, romance and redemption. It is perfect for reading by the beach or under your favorite tree. For fans of Carolyn Brown, Liz Isaacson, and Debbie Macomber.
This is Book 1 of 6 in the heartwarming Wild Hearts series and is set in the beautiful Wyoming mountains.
Scroll up and grab your copy now!
Read More...
---
---

© 2022 CraveBooks. All rights reserved