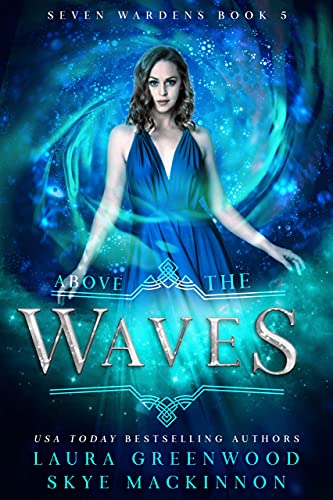 Above the Waves: A paranormal reverse harem (Seven Wardens Book 5)
$4.99
(Please be sure to check book prices before buying as prices are subject to change)
What truth waits above the waves?
More family secrets, hidden truths, and a budding feud even the prophets couldn't forsee, puts more on Macey's plate than ever before. With her men at her side and white hot rage building inside her, she's never been so determined to see out her duty and defeat the monsters battling at her door.
A reverse harem (still) drenched in Scottish mythology. Book 5 in the Seven Wardens series.
Reading order:
#1 From the Deeps
#1.5 Through the Storms (optional spin-off)
#2 Into the Mists
#3 Beneath the Earth
#4 Within the Flames
#5 Above the Waves
#6 Under the Ice
#7 Rule the Dark
Digital Books







Book Length: Novel – 150-320 Pages
More Books in this series from Skye MacKinnon
Leave a review about Above the Waves: A paranormal reverse harem (Seven Wardens Book 5). Login Now