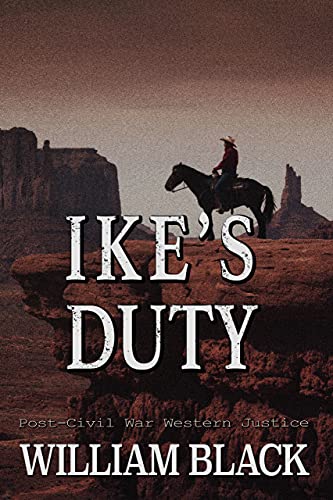 $0.99

(Please be sure to check book prices before buying as prices are subject to change)

---
Plain Creek veteran Sheriff Isaac 'Ike' Hoskins never knew it before, but there's a deeply corrupt town not too far from him.

Arizona Territory's Irongate is plagued with extortion and graft, as well as too many unexplained deaths. One of those was the son of widow Marge Davenport. She also happens to be the long lost love of Sheriff Ike. Some twenty-five years before, Ike chose his profession over her. Now, with an uncertain retirement ahead, Ike questions if he did the right thing. The lawman will fight through those feelings to take on the wickedly cunning Wesley Lutton, a crooked Irongate Town Council member.

Between Lutton and his henchmen, Ike will face danger and guns around almost every corner. Ike will need every trick in his lawman's book to defeat Lutton and bring law and order back to the frontier town of Irongate.

Another classic western with respectful romance and women as strong frontier folk from author William Black.
Read More...
---
---

© 2022 CraveBooks. All rights reserved