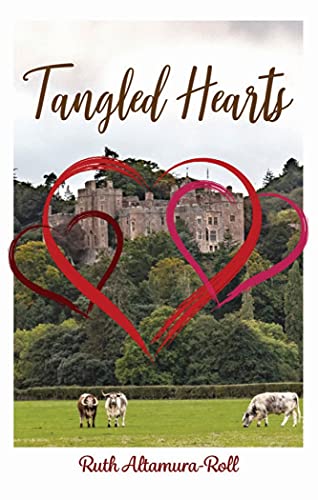 Tangled Hearts
$9.99
(Please be sure to check book prices before buying as prices are subject to change)

Not wanting to be the spinster aunt, Ana decided to take her destiny into her own hands. Being the governess to the two grandsons of Lady Catherine Luttrell, as well as her companion, Ana was willing to take the risk at Dunster Castle even with the knowledge that Lord Alexander Luttrell, Duke ofExmoor, had a reputation as a scoundrel and libertine. Anything was better than marrying Charles.

Charles ' love for Ana had no bounds and now that he was the baron, he could not stop pursuing her. He was determined to capture her heart and bring her home from Dunster to where she belonged, by his side.

Alexander Luttrell had had enough of women. He returned wounded from the wars in India only to discover that his wife had abandoned him and his two young sons. His reputation was ruined and his son's lives were crushed. He was furious at Lady Catherine's constant meddling into his household affairs by bringing in a governess. He was determined that his sons would never have to experience such heartbreak again at the hand of a woman. And a governess was too close for comfort. Struggling with his own demons from the war and his reputation already in tatters, his relationship with Riya, his young charge from India, only added to his mystery.

Digital Books

Book Store
Book Length: Long Novel – 320-650 Pages
Leave a review about Tangled Hearts. Login Now