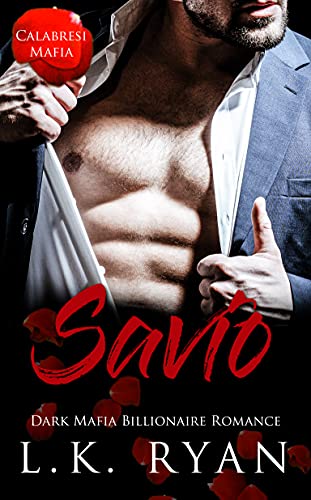 Savio: Dark Mafia Billionaire Romance (Calabresi Mafia Book 1)
By L.K. Ryan
$2.99
(Please be sure to check book prices before buying as prices are subject to change)
I made the worst mistake of my life.

He hated me before I even walked through the door. Savio Calabresi is a force to be reckoned with when we first meet. The Don of The Calabresi family liked things his way and didn't want anyone to interrupt. Until I came along and shook up his world. Not only did my career cause a problem as a journalist, but knowing a secret that could hurt him and his family only leaves one thing for him to do. He forced me into an arranged marriage, or I compromised the safety of my family.
Warning: There are a few scenes that may trigger. If you're not into Dark, possessive, aggressive alpha males, please don't download.
An arranged marriage, age gap, kidnapping Dark Mafia romance, in an interconnecting stand-alone series, and guaranteed to have an HEA.
Digital Books





Book Length: Novel – 150-320 Pages
Leave a review about Savio: Dark Mafia Billionaire Romance (Calabresi Mafia Book 1). Login Now