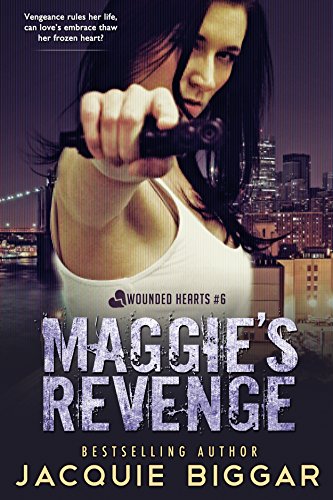 Maggie's Revenge: Wounded Hearts- Book 6
$3.99
(Please be sure to check book prices before buying as prices are subject to change)
DEA Special Agent Maggie Holt is fierce, smart, beautiful-- and in over her head.

Maggie has been working undercover 15 months when she is taken by Chinese-Mexican cartel leader, Chenglei. She tries to escape with 8 other women and is captured and brutally punished.

Adam O'Connor is angry and frustrated. It's his fault his partner, and one-time lover, is missing and no matter how many leads he chases, they don't bring Maggie home.

An unexpected break in the case sends Adam south to Texas. His old SEAL Team Chief, Frank Stein, offers his home and his help in the search effort.

Will these two strong men find Maggie? And will their decades old friendship be destroyed by their love for the same woman?

Read the exciting continuation of the Wounded Hearts Saga today!

Related subjects include: mysteries, women sleuths, murder mystery series, whodunit mysteries (whodunnit), amateur sleuth books, book club recommendations, police procedural, crime fiction.

Digital Books

Book Length: Novel – 150-320 Pages
More Books in this series from Jacquie Biggar
Leave a review about Maggie's Revenge: Wounded Hearts- Book 6. Login Now