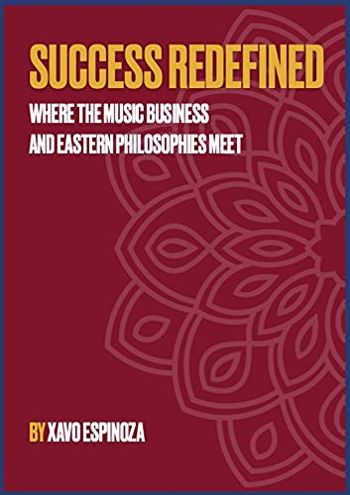 Success Redefined: Where the Music Business and Eastern Philosophies Meet
$2.99
(Please be sure to check book prices before buying as prices are subject to change)
Since the dawn of civilization, music has become an underlying part or every individual's culture, region, religion, etc., thus playing a fundamental role in the development of our social skills as a whole. Throughout history, it has facilitated accomplishing great tasks together, bonding us together in shared experiences, myths, and philosophies. We could say music is the soundtrack of humankind, and throughout history, it has reshaped our brains, cognitive abilities, emotional intelligence, and cultural framework.
So plentiful are the benefits that music and music education bring to our lives that the importance of cherishing every expression of music and art in our communities has become abundantly clear. In this context, musicians play a very important role in bringing us all together in shared vibrant live music experiences, while reshaping our collective future through enhancing and promoting human interaction and proximity.
However, in spite of the important place music has in our lives, the business model we have created around it far from fosters the social values music has been historically associated with. It is undeniable that this consumerist society we live in —and the monstrous music business that has emerged from it, is dragging us to a place where there's a deep lack of human connection and where we need to be constantly overstimulated. Whether you like it or not, and whether you consciously agree with it or not, this is the cruel economic model we have helped to build with our decisions and actions —or the lack thereof. Fortunately, people around the world are waking up to these and many other dysfunctional business models in a desperate bid to secure their livelihoods, and their level of happiness and fulfillment… and with it, they are effectively redefining their own version of success.
In this quest for long-lasting happiness, people have started to honestly and dispassionately question their own obsessions, their unreasonable expectations, their never-ending glorification for a hustle culture, and their own sincere motivations for doing what they do. In the process, many are looking for answers in foreign ancient wisdom. For many, what started as a way to overcome their unfulfilled careers, has taken them through a much more ambitious path of self-realisation, self-actualization, and self-knowledge. This introspection has led most to:


Understand who (or rather, what) is behind their insatiable craving for mundane success;


Listen to their inner voice and clearly pin down what their heart really yearns for;


Revisit preconceived ideas that are the result of unchallenged habitual thinking;


Enlighten themselves with centuries-old traditions from faraway lands, and learn how to benefit from their wisdom;


Redefine and rediscover their own version of success, and take one step closer into the right direction towards true happiness and freedom from suffering.
Digital Books


ASIN:
B098LWVB2K
ISBN:
1230005087815
Book Length: Novel – 150-320 Pages
Leave a review about Success Redefined: Where the Music Business and Eastern Philosophies Meet. Login Now