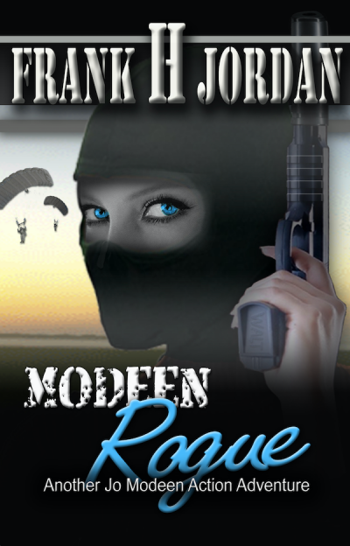 Modeen Rogue
$3.99
(Please be sure to check book prices before buying as prices are subject to change)
In this, the fifth instalment in the JO MODEEN high-action thriller
series, decorated ex-special forces soldier and now national security
agent Josephine Modeen struggles to come to terms with the fate of close
teammate Troy 'Wolf' Wolverton. Critically injured during the team's
most recent mission, he lies comatose in Brisbane Hospital's intensive
care unit.
And the prognosis for his recovery isn't good.
Driven
to pursue the organisation responsible, Modeen embarks on an
unauthorised campaign of retribution. A campaign that is both personal
and perilous.
She's going rogue … and going alone.

Digital Books





ASIN:
‎ B01M0W17KK
ISBN:
9781370226375
Book Length: Long Novel – 320-650 Pages
More Books in this series from Frank H Jordan