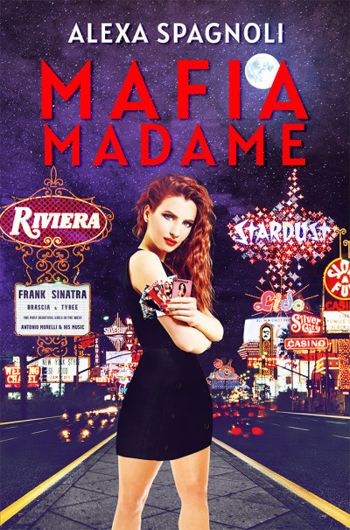 Mafia Madame
Free
(Please be sure to check book prices before buying as prices are subject to change)
In booze, gambling, and sex fueled 1980s Vegas, an unlikely Mafia kingpin was just making her way on to the scene - 18 year old Cyn Hardy.
Mafia Madame pulls the curtain back on the Las Vegas sex industry, the same way Casino revealed the inner workings of the gambling industry.
"Mafia Madame is a well-crafted story which will have you burning the midnight oil as you keep turning the pages to find out what happens next." - R.J. Krzak, Award Winning Author
1984 - Las Vegas, Nevada. Infamous Mob Boss, Tony Spilotro's reign in Vegas is ended by an assassination, leaving a power vacuum in his wake.
Sin City is up for grabs and Chicago, Detroit and New York families are locked in a territorial struggle to stake their claim in the Gold Rush that is Eighties Vegas.
Enter Cyn, a wide-eyed, 18 year old, small town Michigan girl. After moving to Vegas and falling in love with the son of a Chicago Mob Boss, she finds herself entangled in the shadowy world of organized crime and the barely-legal sex industry.
It's up to her to defeat her New York Mafia business rival, or risk losing everyone who has ever meant anything to her. Her series of dangerous and bold choices lead to a rich and surprising odyssey of love, family and loyalty.
Digital Books

ASIN:
B08386YCX1
ISBN:
0578633736
Book Length: Novel – 150-320 Pages