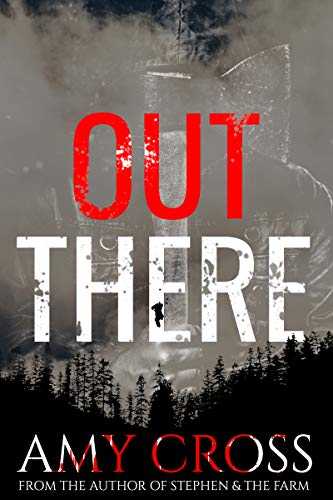 Out There (The Ted Armitage Trilogy Book 1)
By Amy Cross
Free

$0.99

(Please be sure to check book prices before buying as prices are subject to change)

---
She's a single woman whose car just broke down on a desolate stretch of road.

He's a psychopath who kidnaps lone women and tortures them on his farm.

They're both about to meet their worst nightmare.

After getting snatched from the side of the road, Charlotte Walker finds herself in a fight for her life. She soon discovers that her captor is a serial killer who has gone undetected for years. While escape seems impossible at first, Charlotte eventually realizes that she might have one chance. But even if she managed to get away, what else is waiting for her out in the forest?

Charlotte soon finds herself in the company of another, very different man. John Harrison lives alone, and the last thing he wants is to be disturbed by outsiders. When Charlotte arrives, with her captor in hot pursuit, she quickly learns that not everyone wants to be a hero. Some people just want the world to pass them by, and John Harrison in particular is willing to do anything to make sure that he's left alone. Even if that means taking a few prisoners himself.

Out There is a horror story about a woman fighting to survive, a killer who desperately wants to make sure that his crimes go undiscovered, and a man who wants nothing to do with either of them.

Read More...
---
---


© 2022 CraveBooks. All rights reserved