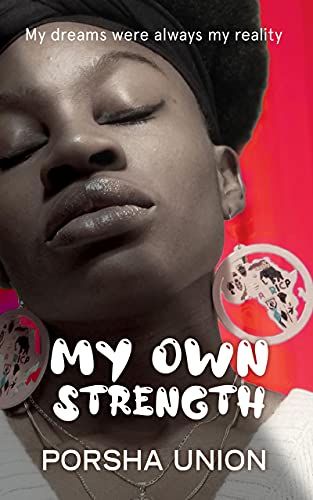 My Own Strength: My dreams were always my reality
By Porsha Union
$2.99
(Please be sure to check book prices before buying as prices are subject to change)
Do you want to learn how to find your own strength and
overcome the challenges in your life?
Struggles
and trauma often lead to being unaware of the importance of self-worth and
self-love. Porsha understands this like no other. As a child, she experienced
abuse and loss in her earlier years. But with the help of her church family and
many signs from God, Porsha began self-reflecting on her life. Slowly, she
started to learn how to move on.
The
defining moment that changed her life was discovering The Law of Attraction,
which introduced her to the power of thought and meditation. This discovery was
the key to her healing. As Porsha became happier, her inner strength became
stronger, giving her momentum to move forward with her new life chapter.
In
this memoir, Porsha will take you by the hand and guide you through the same
process of finding your own strength.
"This memoir
is a great example that no matter what happens in your life, you are still in
control of choosing how you respond to those situations." - Doris Siu. Author of Hold
on please, Emily.
 

Get My Own Strength today!
Digital Books

Book Length: Novella – 60-150 Pages
Leave a review about My Own Strength: My dreams were always my reality. Login Now