Trusting His Heart: A Billionaire Romantic Suspense Novel (The Hartley Brothers Series Book 1)
Trusting His Heart: A Billionaire Romantic Suspense Novel (The Hartley Brothers Series Book 1)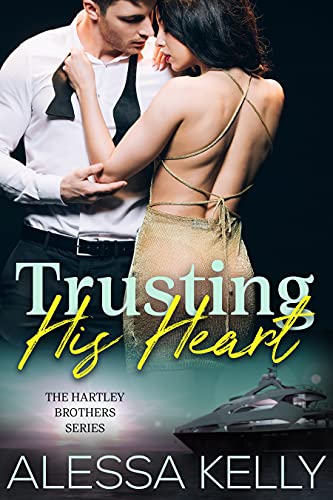 Trusting His Heart: A Billionaire Romantic Suspense Novel (The Hartley Brothers Series Book 1)
$0.99

$3.99

(Please be sure to check book prices before buying as prices are subject to change)

---
I admire the form approaching me. Robson Hartley is the perfect specimen of a man that my hungry mind spits out when I need a hero.

I've never done it in an office, let alone a billionaire's office. Tonight I'm seeking an adventure, one that will take us to our breaking points—a peak that shatters our hearts, and when we wake up from it, the pieces will have bonded together so there's no longer his and mine.

He calls me Amber-Rose, but he doesn't know that my real name is Amalia Scifoni—the woman he saved from an attack so brutal I was left with no face.

Now he's kissing me as if I'm the best thing that has ever happened to him. Yet, he also doesn't know that the man I left behind will stop at nothing to get me back.

Read More...
---
---
Leave a review about Trusting His Heart: A Billionaire Romantic Suspense Novel (The Hartley Brothers Series Book 1).
Login Now

© 2022 CraveBooks. All rights reserved