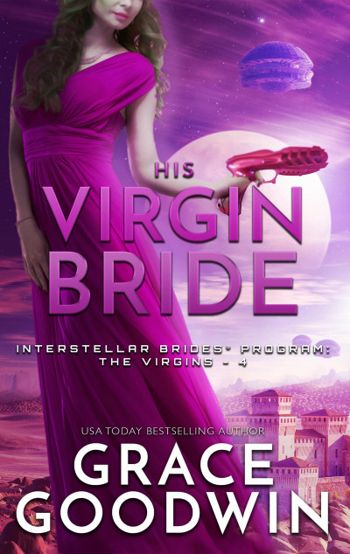 $0.99

$12.99

(Please be sure to check book prices before buying as prices are subject to change)

---
After a life on the streets, Katie chooses the Interstellar Brides Program for a chance at a new life, a new identity. But when she arrives on Everis, her Marked Mate refuses to claim her. As an Elite Hunter, Bryn has to travel to Hyperion, a known world of gangs and vicious evil to bring an assassin to justice, and leave her behind.

She might be innocent in body, but Katie knows her honorable mate is walking into a foreign world, a world she knows all too well. If she must seduce him, she will. If she must steal away on his ship and follow him to another world, she will. And if she must seduce the sexy-as-sin leader of the criminal legions they meet to save her mate? Well then, her innocence is a weapon, and she's not afraid to use it.

Read More...
---
---

© 2022 CraveBooks. All rights reserved